Booking Sri Lanka, powered by Columbus Tours, an IATA approved Destination Management Company established in 1991. Based in Colombo, Columbus Tours and has a team of experienced travel consultants led by an experience board of directors. Since we began in 1991, we've created unforgettable travel experiences. Our team have extensive and firsthand knowledge of the island, and are passionate about what they do. Our team go above and beyond to ensure that quality and service are met at every step of your journey; from first contact, through the duration of your stay, and until you are safely home again, your travel consultant is with you. Our packages can be tailored or built completely from scratch to suit your needs. You can also select from a range of our most popular travel itineraries, complete with insightful and authentic Sri Lankan experiences and a designated chauffeur driver and comfortable vehicle throughout your trip through Sri Lanka. Our travel consultants will help you plan a completely bespoke trip, whether it's an incentive trip, special interest group tours, or if you are an individual traveler, family or couple looking for a vacation in Sri Lanka

A four and a half hour flight from the UAE, Sri Lanka is a popular destination for travellers from the GCC. According to Kimali Fernando, chairperson of Sri Lanka Tourism, Sri Lanka is expecting to partially reopen for tourism from August 1. Initially a limited, as of yet undisclosed, number of groups would be permitted to visit and stay at a selection of hotels that have put strict health and safety measures in place. Popular attractions including Yala national park, Arugam Bay and selected beach areas would be among those open for tourists. All tourists will have to carry a COVID-19 free certificate and be tested upon arrival at the airport.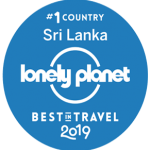 Maintain a high level of tourist satisfaction and ensure a meaningful experience to the tourists, raising their awareness about sustainability issues and promoting sustainable tourism practices amongst them. 
Maintain and strengthen the quality of life in local communities, including social structures and access to resources, amenities and life support systems, avoiding any form of social degradation or exploitation…
Dolphin & Whale Watching: Whale and dolphin watching in Mirissa is one of the most exciting water activities you can do in Sri Lanka during your holiday. In warm Indian Ocean you can see Blue whales, Bride's whales, Sperm whales, Fin whales, sometimes Killer whales, and Common dolphins, Bottlenose dolphins, Spinner dolphins, Risso's dolphins and Striped dolphins. Sometimes you can see turtles and various fish species, for example Bluefin tuna and flying fish (Starting from October to April)
Floating just off the southern coast of India, Sri Lanka is a country of diverse beauty, nicknamed the pearl of the Indian Ocean. Discover hundreds of cultural sights (including eight World Heritage sites), an abundance of wildlife, colonial architecture, cascading waterfalls, golden beaches, misty mountain tops, enchanting valleys, lush tea plantations, tropical rain forests and charming hospitality from the locals. 
During a whole week we have been travelling in Sri Lanka. What a marvelous experience!! The country has so many beautiful places to discover and being guided by a local tour guide is a "must" We have been very lucky that Mr Roshan has been the one that showed us his country in a very professional way. Sri Lanka is known as the "smiling nation" and Mr Roshan showed it that every single day and eager to make us feel comfortable. Thanks Sri Lanka for giving wonderful memories and Mr Roshan for his dedication. What an unforgettable experience!!
Josephlee87
London, United Kingdom
We had an amazing trip in Sri Lanka, our itinerary was great and we took in a whole range of activities from ancient cities, trekking, safaris to days at the beach. The diversity of Sri Lanka means that there is something for everyone.
We never had any issues wherever we travelled in Sri Lanka, everyone was so welcoming and friendly and can say that we always felt safe.
We really enjoyed having our own car and guide and our trip was made even more memorable by our guide Chanaka. He was a very safe driver and the car was extremely comfortable and always clean.
We can honestly say that we don't think we would have enjoyed our honeymoon half as much without him.
His knowledge and passion for Sri Lanka are an absolute credit and he is an amazing person and tour guide who is so knowledge about the country.
He always made sure we were happy, and made the most of each day and seemed to know all the best spots to take us, away from the tourists.
He seemed to know everything and everyone in Sri Lanka including the best local spots to eat and experience real Sri Lankan cuisine.
He really was a great chauffeur, guide and photographer.
We will definitely be recommend Columbus Tours and Chanaka to friends and family for anyone who is thinking of taking a trip to Sri Lanka.
Thanks
Joe and Rachel (Mr and Mrs Lee)
Date of experience:
 September 2019
markw032015
London, United Kingdom      
We booked our honeymoon through Travel Counsellors in the UK who were working with Colombus Tours in Sri Lanka to arrange the ultimate tour and honeymoon
Our guide was Chanaka and he was very welcoming from the moment we arrived in Colombo Airport, nothing was too much trouble and he seemed to know everything and everyone in Sri Lanka – he was a fantastic guide nothing was too much trouble and his number 1 priority was ensuring we were happy and safe!
As for Sri Lanka, our tour consisted of 10 days sight seeing and travelling ending in 4 days resting on the East Coast – What a wonderful country, there's no hiding away from the fact it's been affected by the Easter attacks with tourism quiet at the moment but the people in Sri Lanka are extremely welcoming and warming and very keen to change this perception from tourists.
The sites/safaris/food/culture/tea plantations of Sri Lanka are incredible, Chanaka took us to some hidden gems and was always making sure we had the VIP treatment.
For me the service that was provided by Colombous Tours for our trip to Sri Lanka was faultless and the itinerary put together by them and Travel Counsellors was exactly what we wanted from our honeymoon, incredible from start to finish and I wouldn't hesitate to reccomend the company or Sri Lanka as a travel destination.
NicolaB4444
Lincoln, United Kingdom
I would like to thank our guide Priyal for making our trip to Sri Lanka so brilliant. He was friendly, funny and always happy, even after a whole week with me and my family! We visited so many amazing places and Priyal was very knowledgeable about all the places we visited. Our holiday was organized well. We visited so many amazing places and Priyal knew the best times to visit them. We ate at some restaurants that we would never have found on our own. The car we had for our trip was comfortable. I have no negative things to say about our time in Sri Lanka or Columbus Tours, everything was spot on. Our trip was made so much better because we had Priyal with us, he made the whole thing worth every penny. Thankyou for a great experience!