Booking Sri Lanka, powered by Columbus Tours, an IATA approved Destination Management Company established in 1991. Based in Colombo, Columbus Tours and has a team of experienced travel consultants led by an experience board of directors. Since we began in 1991, we've created unforgettable travel experiences. Our team have extensive and firsthand knowledge of the island, and are passionate about what they do. Our team go above and beyond to ensure that quality and service are met at every step of your journey; from first contact, through the duration of your stay, and until you are safely home again, your travel consultant is with you. Our packages can be tailored or built completely from scratch to suit your needs. You can also select from a range of our most popular travel itineraries, complete with insightful and authentic Sri Lankan experiences and a designated chauffeur driver and comfortable vehicle throughout your trip through Sri Lanka. Our travel consultants will help you plan a completely bespoke trip, whether it's an incentive trip, special interest group tours, or if you are an individual traveler, family or couple looking for a vacation in Sri Lanka.
Ethos and Responsible Tourism
Our ethos include commitment, quality and innovation with every trip we plan. With Columbus Tours, we assure you that:
Columbus Tours works with a small circle of quality guides, each of them receives regular training on best practices in line with our company's principles.
We discourage single-use plastic on our trips to help reduce our carbon footprint.
While on tour, each guest, if they so wish, gets the opportunity to plant trees to help sustain local communities.
When curating itineraries, we connect our guests with only the most knowledgeable and interesting local guides, providing a direct benefit to local communities.
Several properties that we use are focused on sustainable tourism, using solar panels, abstaining from single use plastic and encouraging home grown suppliers.
We have partnered with the Good Life Institute to connect our travelers with local communities in programs that focus on sharing knowledge and skills in an immersive 3-day program amidst spectacular rural settings.
Our team received frequent training and exposure to the best hotels and experiences Sri Lanka has to offer – we provide our team of travel consultants and travel agent partners with regular familiarization trips and training to add value to our guests' travel.
Bobby Jordan Hansen
Managing Director
"
Bobby Jordan Hansen's vision of delivering personalized travel experiences in Sri Lanka began 27 years ago, when she launched Columbus Tours. Today, Columbus Tours remains a family owned travel company and has evolved into one of Sri Lanka's most personal travel companies, with Bobby at the helm, continuing to lead a team of nearly 30, and serving as the company's Managing Director and resident travel sage."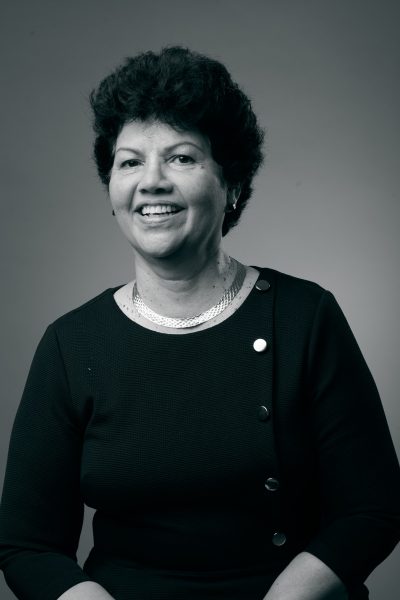 "
With over 30 years of experience in the international travel trade, Curt Hanson is a specialist in the Danish market and is the Co-Founder of Columbus Tours. He has served as a Director at Columbus Tours since its inception, and alongside his partner and wife Bobby Jordan Hansen, is responsible for running all facets of the business"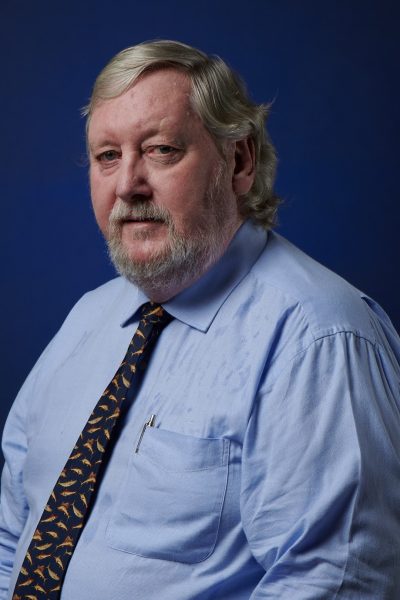 General Manager – Operations
Sudath joined Columbus Tours in 1993 and has been part and parcel of the team since the company's inception. With vast experience of our island's layout, Sudath heads our Operations department, working closely with our team of chauffeur guides, and liaising with our travelers from start to finish of each trip, ensuring every trip flow perfectly.
General Manager – Sales & Marketing
Nadine heads our sales and marketing team and shares two decades of experience in inbound travel planning in Columbus. Born and raised in Colombo, the mum of two boys, an adventurer and adrenalin junkie at heart, she loves discovering new places with her family, be it locally or internationally.
Manager – IT
Champika Paththinige is responsible for all the IT infrastructure as IT Manager at Columbus Tours. Education highlights from University of Colombo, Microsoft & CISCO with more than twenty years' experience in IT industry. More enthusiastic of open source software's & favorite part of Sri Lanka is Ella.
Manager – Sales and Marketing
Esther has been with Colombus for 10 years. Travel planning is where her passion lies. Prior to joining us, she worked in packaging and CIM qualified. Esther is a seasoned travel consultant and loves the travel industry for presenting her new challenges every day. She's always on the hunt for fresh experiences to share with travelers. She lives in Mount Lavinia, is an avid animal lover and the last to leave the office! 
Manager – Outbound
Nirmal heads our outbound ticketing department, and currently lives in the little known yet historic town of Nittambuwa, the home town of Sri Lanka's first Prime Minister S.W.R.D Bandaranayake and the world's first lady Prime Minister Sirimawo Bandaranayake. A father of two, Nirmal spends his free time watching documentaries related to cooking and travel.
Manager – Sales and Marketing
Ruwanthi's background is in banking, but her sister's active life in the travel industry inspired and convinced her that travel was the way to go. She loves sappy rom-coms. Her favorite place to be is the Trincomalee on the east coast, or any beach for that matter!
Manager – Sales and Marketing
A champion basketball player in her youth, Vindya is CIMA qualified and taught math and English, prior to switching gears to join the travel trade. Her father is in the hotel trade, and it was his career that inspired Vindya to become a travel consultant. She plays the guitar in her free time, and still represents her school (Good Shepherd's Convent Colombo – Past Pupil's Association) in basketball. Her favorite place in the world, is her own home.  
Assistant Manager – Outbound
Iromi comes from the seaside town of Panadura, just outside Colombo. She's a mum of one, and loves to travel. Friendly and helpful, Iromi brings a wealth of experience in outbound ticketing. Prior to working at Columbus Tours, she spent some time in the UK and Norway. Her favorite part of the country is Diyathawala in the tea country.
Assistant Manager – IT
Goshan brings to Columbus Tours nearly a decade in handling luxury travel across the Indian market. His background lies in IT and Web Development and Tourism is his passion. he's an archery champion and avid gamer in his free time. His favorite part of Sri Lanka is Haputale in the tea country.
Assistant Manager – Sales and Marketing
Shashika is our resident Maldives expert and a specialist in handling upmarket UK and USA travelers. Whether it's a short weekend getaway, or a long and restful break, or an immersive experience with the best diving schools, Shashika has all the details to put together the most magical stay in Sri Lanka and the Maldives. Her favorite destination in Sri Lanka is the Galle Fort. 
Executive – Operations
Sanjeewa is Colombo born and bred, and is the center of Columbus operations. He ensures everything runs smoothly for our guests from the moment they arrive with a warm meet-and-greet 'til their departure. He's also one half of our creative and media team, and he loves cricket.
Executive – Reservations & Ticketing
Always friendly and helpful, Lasith is among our most senior staff at Columbus Tours, having joined us straight after he left school. Lasith comes from Gampaha and is not, in fact, a part time model! He's very much married and lives an active life playing volleyball and cricket in his spare time. His favorite part of the country is the hill country, particularly Kandy and Badulla.
Executive – Reservations & Ticketing
Angelica is part of our Inbound / Outbound ticketing team and is an avid dog lover. She is the proud owner of two pugs and a street pooch, and is always up for an adventure! In her free time she enjoys Latin American dance, a good read, and anywhere along the coast!
Executive – Sales and Marketing
Sahan hails from Katunayake, near the west coast beach resort town of Negombo. Prior to his career in travel, Sahan was a banker. He says the switch was spontaneous! He's a dog trainer and loves the south coast surf town of Hikkaduwa.
Executive – Sales and Marketing
Pulasthi is a native Kandyan – he studied and grew up in the ancient citadel and is passionate about travel. Pulasthi has worked in travel since 2013 and has worked with adventure and camp operators for year, hence his love of scouting new treks and secret camp sites in Sri Lanka.  
Executive – Sales and Marketing
Born in Negombo, Chemila studied at St. Peter's College in Colombo. He played Domestic First Class Club Cricket in Sri Lanka prior to joining Columbus Tours. He's a big sports enthusiast and loves the outdoors. His favorite viewpoint in Sri Lanka is the Ella Gap.
Executive – IT
Buddhini's background is in IT – she's just completed a degree at SLIIT and is part of our dynamic IT and Web Development team. She's also a carom champion! Her favorite part of the island is Kandy, between the cultural triangle and the tea country.
Tour Representative – Sales and Marketing
Umeshima hails from Ratnapura in Sri Lanka's south, an area long regarded as the island's gem country. A relatively new face to the company, Umeshima is super sweet in nature and loves to travel in her spare time.
Tour Representative – Sales and Marketing
Colombo born and raised, Jo captained his school's (St. Peter's College) football team, and made it as far as the Sri Lanka National Squad. Prior to joining Columbus Tours, Jo was a banker but said his love of the outdoors and active lifestyle drew him to travel planning. He's always looking out for new experiences and his favorite campsite in Sri Lanka is Meemure.
Techinical Writer – Marketing
Kshanika has over 10 years experience in media, including time on radio hosting a late night show, in advertising as a copywriter, and most recently in digital media and travel. She has traveled extensively throughout the island. Her favorite part of the island is the east coast.
Office Assistant
Ever helpful, Lawrence plays a key role in ensuring everything at the office ticks along smoothly without any glitches. For over 25 years, he's also been part of the fire performers of the Kandy Perehera!
"Personable & Outgoing"
Ananda has been with Columbus Tours for well over a decade. He's among our most experienced Aguides, and his passion lies in giving back to local communities. He also has a passion for tree planting – so much so, he's made it a complimentary feature of a guest's tour.
"A Keen Sense of Direction"
Chanaka has been a chauffeur guide for over eight years and is an avid birder and naturalist. He has a wealth of experience and knowledge on the island's 26 National Parks. He's guaranteed to become your best friend on holiday.
"Engaging Storyteller"
Romold is among our most seasoned guides, and has been with us for over a decade. He's been guiding officially and unofficially for years prior across Sri Lanka. He is PADI certified and prior to coming a guide, he was a dive instructor. He's a great conversationalist and among the best companions you could have on a holiday in Sri Lanka.
"Willingness to Teach Others"
Lasantha is a very knowledgeable chauffeur guide and has been leading tours since 1991. He leads an active life and loves spending time outdoors. Luckily he has a wonderful family that puts up with all his adventures!
"Strong Empathy and Understanding"
Chaminda has been with Columbus Tours for 15 years. He's fluent in German, and can speak a bit of Spanis too! He is probably the most cheerful person we know! He never seems to have a bad day.
"Good Sense of Humor"
Ruwan is one of our most experienced guides, for the past 10 years he's been guiding across the island and we've been lucky to have him on our team – a true adventurer and an incredible guide!
"Charismatic Personality"
Priyal has been with Columbus Tours over a decade. He's full of interesting stories and is a natural at travel. His favorite activities are hikes and walks in the tea country.
"Professionalism"
Roshan is always quick with a helping hand and a smile. He's been a guide with Columbus for many years and is especially great at making everyone feel special.