With effect from 1 August 2019, Sri Lanka grants free visa on arrival to citizens of 48 countries and is STILL ranked top country for travel in 2019 by Lonely Planet. "Unmissable experiences" include wildlife, such as the 300-strong elephant gathering at Minneriya national park (happening this September *see story below), thousand-year old Buddhist monuments, zip lining in Ella, cooking lessons with local culinary experts, cycling tours, hiking and train travel through the Hill Country's tea plantations. 
September: The Great Gathering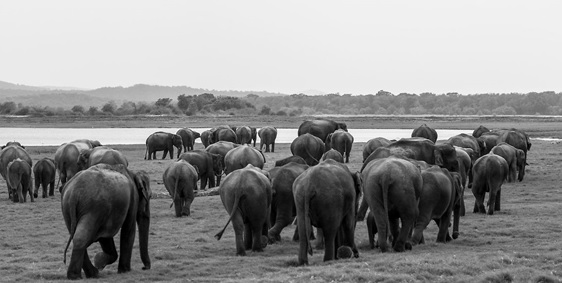 Around September annually, the receding banks of the Minneriya Lake create one of the most unique scenes you will ever see – a mass exodus of elephants who create the world famous 'Minneriya Elephant Gathering'. The elephants come from areas beyond the reservoir and at times herds with numbers as large as 300 to 400 can be seen. The elephants here socialize, bathe and even find mates. It is a unique phenomenon of nature and can only be witnessed in this park. According to authorities the elephant gathering at Minneriya is the largest grouping of elephants at a given time in Asia, and is an event that dates back centuries.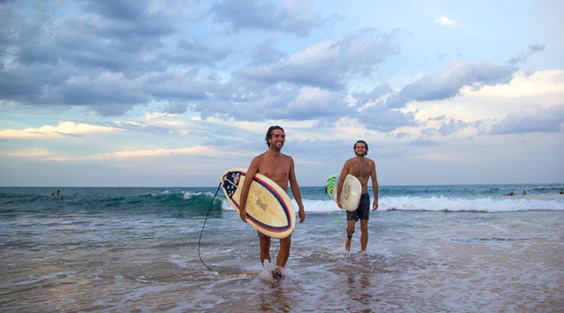 The south-east and north east coast of our island are alive with the buzz of surfers and beach lovers and can be combined with a host of other incredible year round wildlife and cultural destinations. It's little wonder that Sri Lanka is considered the best destination outside of Africa for wildlife, with destinations like Minneriya National Park, the forests of Pollonnaruwa in the Cultural Triangle teeming with primates, and swimming elephants at Gal Oya Lake, and the stunning biodiversity of Koslanda and Kumana National Park in the South East.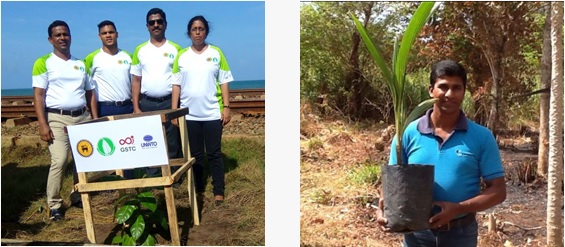 Long before sustainability became a hot topic, Columbus Tours has, in our own grassroots level, kept the concept of "being green" close to our heart. It's a concept that has filtered down to all of us in one way or another – and how we ensure it doesn't become just another shallow Instagram trend is by getting each of our staff involved! Today, three of our very own senior Chauffeur guides Ananda Gamage Chanaka and Priyal have seen the successful planting of 710 trees amidst 154 families across Sri Lanka since 2012. Further, apart from the water bottles in our vehicle, we limit the use of single-use plastic on our journeys and work with operators in the trade that are committed to sustainable practices. Just this week, the team at Columbus took part in another tree planting project organised by Sri Lanka Tourist Board Development Authority.